Best LSAT Test Prep Courses in Doha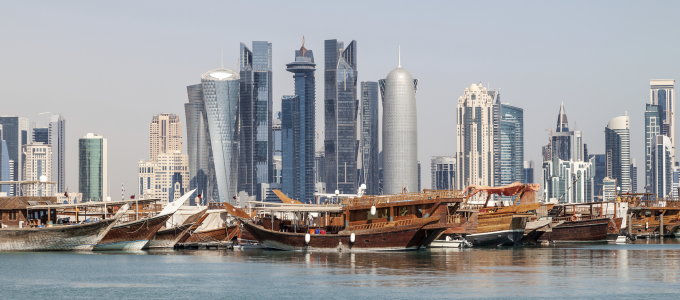 Over 105,000 people take the Law School Admission Test (LSAT) each year, presumably all of who plan on applying to law school in the United States or Canada. Law schools can only accommodate a fraction of these applicants, and consideration of the LSAT is one of the most significant ways that schools decide whom to accept and whom to reject. Manhattan Review is an American test prep company that has been helping law school applicants in Doha and other cities around the world succeed on the LSAT since 1999. We offer Doha students several effective LSAT prep services, including brick-and-mortar LSAT prep courses, LSAT virtual classroom instruction in online interactive format, LSAT private tutoring, and LSAT practice tests. All of our LSAT prep options feature the most highly qualified tutors and instructors as well as convenience with respect to scheduling and location. An elite LSAT score dramatically increases the odds of acceptance to law school, but high performance is nearly impossible without informed and experienced instruction. Manhattan Review in Doha is the leading resource for outstanding LSAT preparation.
A strong LSAT score can often outweigh a modest GPA in the law school admissions process. Institutions are usually secretive about how they evaluate applications, but there is a good deal of evidence to suggest the use of a formula that prioritizes the LSAT. Some sources claim that the LSAT accounts for as much as 50% of the law school application, an assertion that can be supported by publicly available information. The law school ranking methodology used by U.S. News, for example, is more heavily based on the LSAT scores of a given institution's accepted students than on GPA. This means that law schools must either admit the students with the best LSAT scores or potentially suffer a drop in national rankings and loss of institutional prestige. According to the Law School Admission Council (LSAC), which has extensively studied admissions data, an LSAT score of 175 virtually guarantees acceptance (80% odds or better) to 184 of 205 American Bar Association-approved law schools, even if an applicant had a 3.0 undergraduate GPA (the minimum standard for any graduate program).
Manhattan Review's LSAT prep courses and private tutoring have helped thousands of students secure top LSAT scores and acceptance to Harvard Law School, Georgetown Law Center, Yale Law School, the University of Virginia School of Law, Duke University School of Law, and almost every other high-quality institution. Upon completion of their JDs, our LSAT clients have been hired by private businesses, law firms, government agencies, and educational institutions. They've become staff attorneys at Fortune 500 companies (including Microsoft, Prudential Financial, and General Motors), associates at top firms (such as DLA Piper, Hogan Lovells, and Jones Day), government lawyers (at the U.S. Department of Justice, the Department of Agriculture, and the Department of the Interior), and legal advisers to universities. Success in the legal profession cannot be attained without advanced legal training, and a strong LSAT score is a prerequisite to law school admission. Manhattan Review's LSAT prep courses and private tutoring will help unlock the door to your legal future.

Hello, I just wanted to let you know that the current class that i am taking is really helping my studies. George has been a great help and I thank you for fitting the class into my busy schedule.
- Simone (This student prepared for the LSAT with us)
Doha
Primary Course Venue:

InterContinental
Off Al Wahda Road
West Bay
Doha
Qatar

NOTE: We do NOT typically have staff at the venue, so email us before visiting the venue.
Meet a Doha LSAT Tutor: Salvatore L.
Salvatore L. ("Sal" to his friends and students) was born and raised in the Bronx borough of New York City. He completed his bachelor's degree in English literature at the City University of New York and his JD at Fordham University School of Law. Salvatore's LSAT score of 174 (the 99th percentile) led to his hiring by Manhattan Review's New York office, where he taught LSAT prep from 2009 to 2014.
Sal's area of legal expertise is securities law, and he was formerly a staff attorney at a New York financial services firm. He has lived in Doha since 2015, and works for a local investment company as his day job. Sal's LSAT students have been accepted to over 35 law schools in the United States, including 11 of the top 25. He spends his off-hours following the New York sports teams, especially the Yankees and the Rangers.