Best GMAT Test Prep Courses in Doha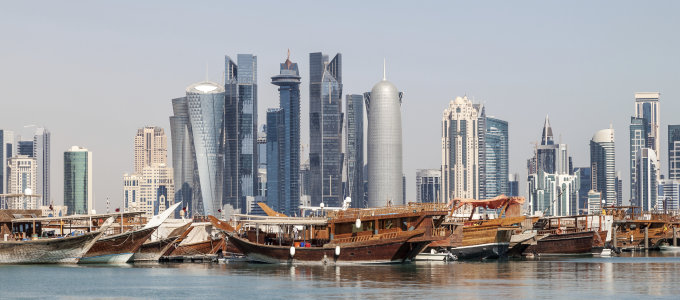 Manhattan Review students receive top scores on the Graduate Management Admission Test (GMAT). We offer Doha students several options for all of their GMAT prep needs, including on-site prep classes in Doha, prep courses in online interactive format, private tutoring in Doha, MBA admissions consulting, and practice tests. Manhattan Review has been teaching GMAT prep to international students (who make up the majority of our clientele) since 1999, and we have more experience with this type of student than any of our competitors. When choosing applicants for our available teaching positions, we only hire the best tutors and instructors available in Doha. Our GMAT educators bring academic credentials, real-world business experience, dedication to teaching, and knowledge of the Doha community to a GMAT syllabus that has been developed and refined continuously over many years. Contact Manhattan Review today to find out more about why our GMAT prep courses and private tutoring set the standard for the international test prep industry.
Business schools in the United States generally encourage diversity in their applicant pool, and are not at all reluctant to accept students from other countries if they have the appropriate qualifications. A recent entering class profile at the Massachusetts Institute of Technology's Sloan School of Management, for example, showed that 38% of MBA students were citizens of countries outside of North America, and the majority of these students were of Asian or African origin. International students represent 34% of Harvard Business School's latest MBA class, with students arriving from 64 countries and 135 international universities. The Tuck School of Business at Dartmouth College has enrolled a current MBA class that is 32% international students, more than half of whom are from Asia, the Middle East, or Africa. These students have all met strict admissions requirements, especially with respect to the GMAT. The GMAT range of MIT students is 670 to 760, with an average of 716. The middle 80% of Dartmouth MBA students is 680 to 760, and the average score is 717. At Harvard, 80% of students scored 700 or above, with a median of 730.
Manhattan Review's GMAT prep courses and private tutoring have helped our students achieve upper-percentile GMAT scores and acceptance to many of the best business schools in the world. Our students have matriculated at the Stanford Graduate School of Business, the University of Pennsylvania's Wharton School, Northwestern University's Kellogg School of Management, Harvard Business School, and many other top institutions. Upon completion of their graduate business degrees, these students have become highly compensated professionals at Fortune 500 companies (including Berkshire Hathaway, General Motors, AT&T, and JP Morgan Chase) and Doha firms (such as GSSG Holding, Seashore Group, Coreo, and Qatar Building Company). Manhattan Review's GMAT prep courses and private tutoring will be of invaluable assistance in your efforts to secure advanced business training and start or improve your business career.

I got my GMAT score up to 740. Thanks again for all your help and, hopefully, I'll see you next year as a student.
- Tapiwa (This student took our London GMAT weekend course)
Doha
Primary Course Venue:

InterContinental
Off Al Wahda Road
West Bay
Doha
Qatar

NOTE: We do NOT typically have staff at the venue, so email us before visiting the venue.
Meet a Doha GMAT Tutor: Matthew M.
Matthew M., originally from San Antonio, Texas, is a junior executive and Doha-based GMAT tutor for Manhattan Review. He is a graduate of the University of Texas at Arlington and Duke University's Fuqua School of Business. His GMAT score of 720 was significantly better than Fuqua's average score of 695. He has five years of experience as a GMAT tutor, and has seen his students accepted to the business schools at the University of Chicago, Carnegie Mellon, Cornell, and several other selective institutions.
Matthew enjoys bringing his knowledge of American business school to students in Qatar, and his students have repeatedly praised his teaching style for its accessibility to international students. "When I heard Matthew was from Texas, I was picturing someone in a cowboy hat," wrote one recent student. "Although he is proud of his Texas roots, Matthew is no cliché. His teaching style is very cosmopolitan, and he is quite skilled at explaining the thinking behind the GMAT in a way that is comprehensible to Qatari students."
Our Books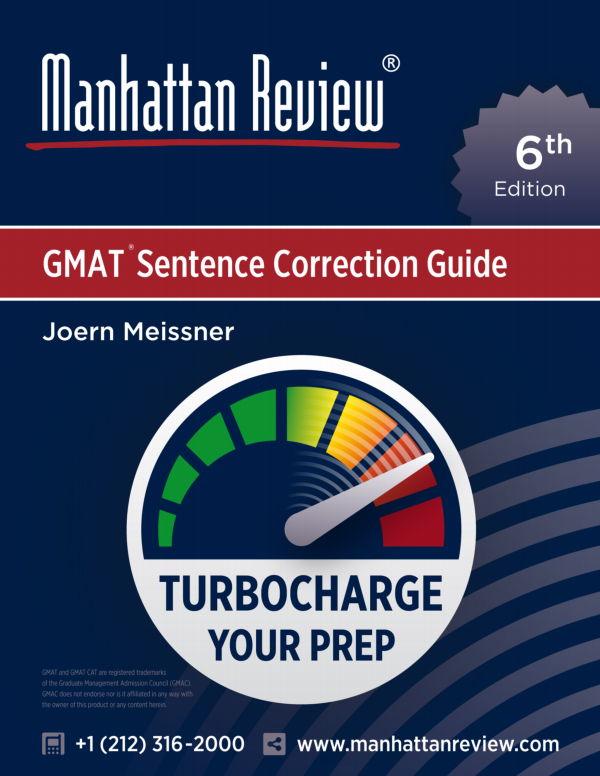 As Seen In